On December 9th, nine creative writing classes touched gloves and competed in a super literary competition for three prizes in the 2nd annual Golden Gloves Competition & Literary Fair. Each class presented five minutes of work, from memoir to poetry to interactive hypertext for judges Professors Frank Boyle and James Kim.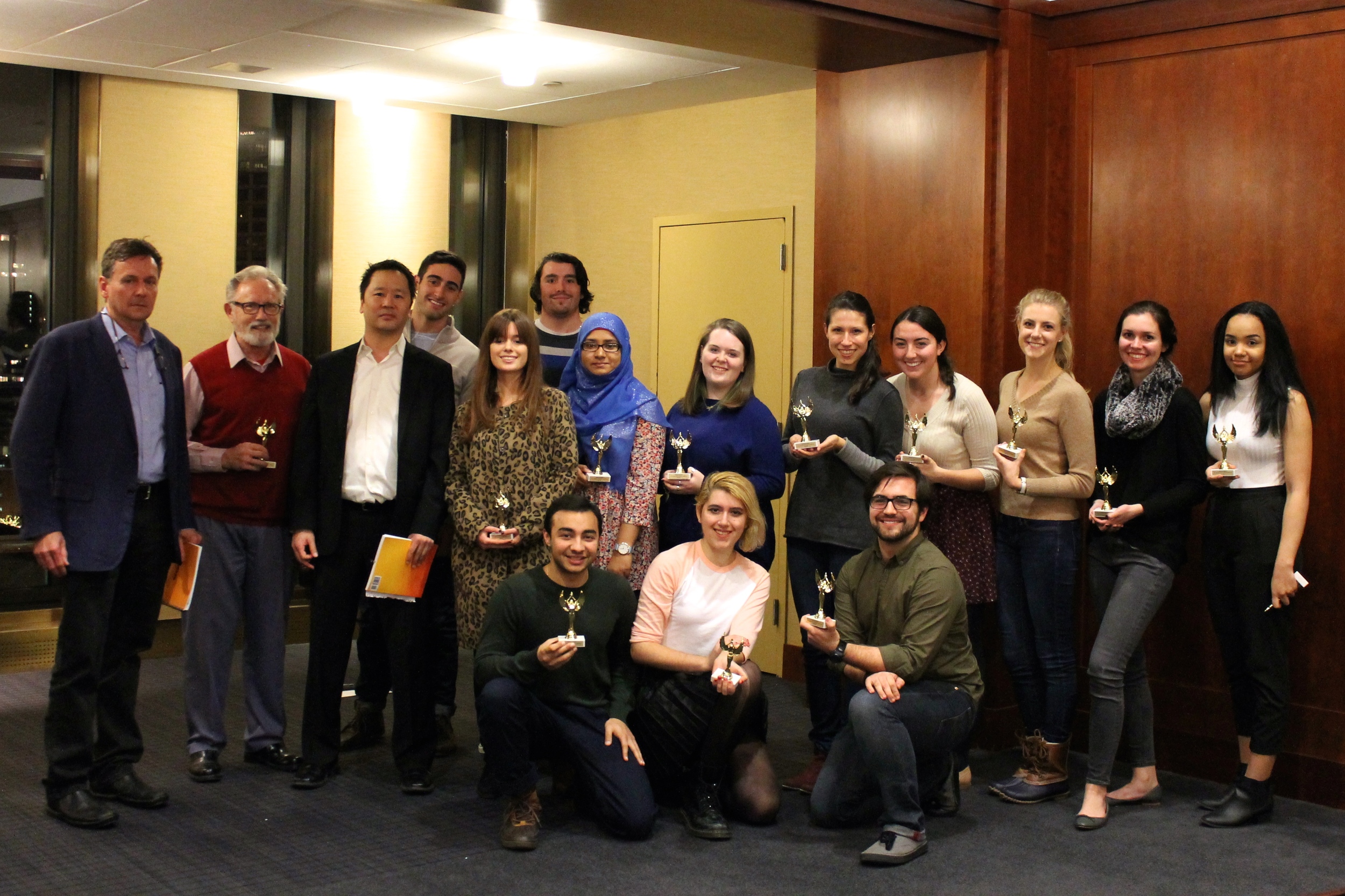 Prior to the start of the competition, creative writing students had the opportunity to interact with literary publications from both campuses at a literary fair. Staff from The Ampersand, Bricolage, The Comma, CURA, MODE, The Observer, and the paper participated in the event.
Competing classes included Fiction Bootcamp, Story Cycles, Translating Poetry, Family Matters: Memoir, Architecture & the Sky, First Flint, Writers as Shapers: The Short Story, Hypertext & Interactive Fiction, and Writing for the Big Screen.
After the showcase of Fordham's creative writing talent, the judges deliberated and chose two winners. The Ram d'Or for Best in Show went to Professor Chris Brandt's Translating Poetry class for their collaborative presentation of poetry in various languages, including French, Bengali, Spanish and Tagalog. The Best Experiment, given for the most innovative presentation, went to Professor David Petersen's Writing for the Big Screen Class for their short film about a writers' workshop gone awry.
For the third and final prize, audience members were able to cast their votes with a text from their smartphones thanks to a program designed by Professor Allison Parrish. The Audience Award went to Professor Sarah Gambito's First Flint class for the short story, "Me llamo Celina Ramos."